Meet our Administrative Staff
Michelle Menke - Business Administrator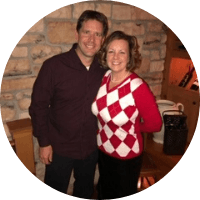 Michelle Menke joined our team in 2020 as our Business Administrator. Michelle does a great job of making sure the bills stay paid and the lights stay on; she also lends support and oversight to many committees in our church. She brings extensive experience in office management to our team and is a great resource for our church.
Michelle is a Quad City native and a graduate of St. Ambrose University. She and her husband, Randy, were married in 1999 and have two amazing children, Emily and Samuel. When not working, you can find Michelle bicycling, hiking, taking road trips, gardening, golfing cooking or crafting.
Shirley Stuart - Administrative Assistant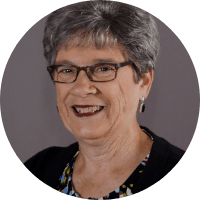 Shirley Stuart joined our staff in 2010 as our Administrative Assistant. Shirley is our resident follow-upper, keeping us focused on the things we need to do to care for our church. When you call or visit the church, it is likely Shirley you'll first encounter -- you'll know it is her when you experience that warm welcome!
Shirley's married to her sassy husband, John, and they have two grown daughters and several grandkids. Shirley enjoys hanging out at her camper, celebrating Iowa State Cyclone victories, and spending time with her grandkids.
Michelle McKinnon - Financial Secretary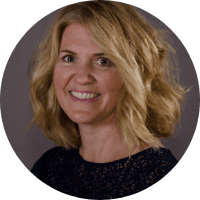 Michelle McKinnon joined the Christ Church staff in 2005 as our Financial Secretary. Michelle handles all of our incoming funds, runs our PushPay online giving platform, and helps with pledges and giving. A bad day is simply not possible when Michelle is around. Our resident birthday-celebrator, she makes sure that our staff meetings are filled with snacks and celebrations.
Michelle and her husband Tim were highschool sweethearts and have two kids, Steele (at University of Northern Iowa) and Macy (Pleasant Valley High School). You can find Michelle hitting the ski slopes in Colorado, enjoying a nice run outside or planning her next family adventure.
Pam Druhl - Custodian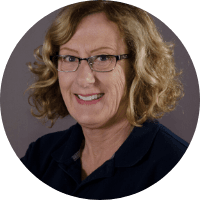 Pam Druhl has been a part of the team here at Christ Church for more than a decade now! Pam brings great energy and passion to being our Custodian. She takes great pride in ensuring our building is sparkly-clean and ready to go every day of the week. Pam brings a unique skill set with her, including experience as a union trained carpenter.
Pam is married to Rick. They have grown children and love spending time with their grandkids. Pam is very active and you can find her on long bike rides or making the most delicious baked goods this side of the Mississippi!