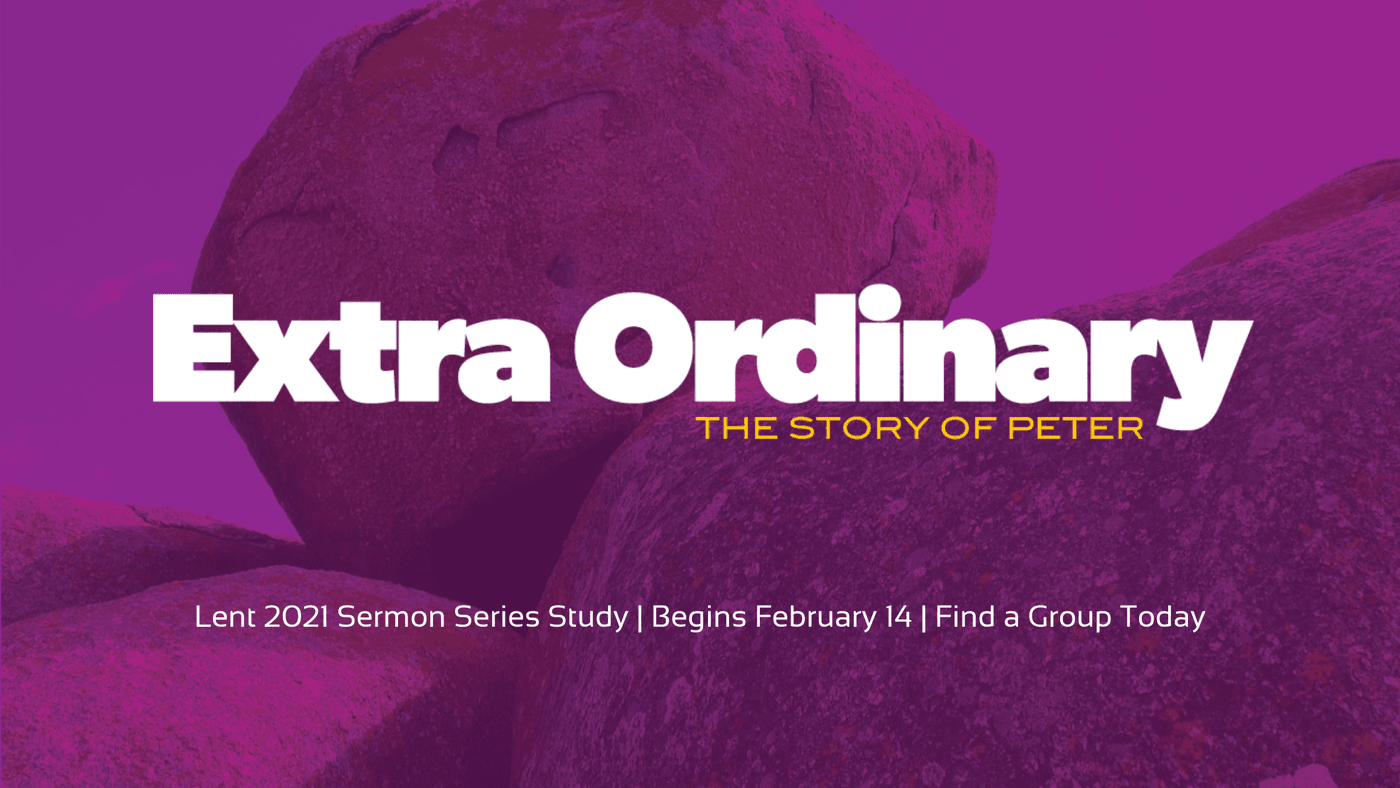 Extra Ordinary: The Story of Peter - Lent 2021 Study
Have you ever thought "I keep messing it up!" or "All the disciples were just soooo perfect! I can't compete!"? If so, then this is the study for you.
Over the season of Lent (Ash Wednesday - Easter), we'll take a closer look at one particular disciple: Peter. Peter got it right, got it wrong, and was sometimes all over the place. Kind of relatable, isn't it?
We'll kick off the study the week of February 14, 2021. It'll be a great time to dive into scripture to see both the extraordinary and the really ordinary parts of Peter's life as a disciple of Jesus. We'll look at some of his shining (and not so shining) moments and see how they relate to our role as modern-day disciples.
Find a Group
If you're already in a small group, great! Skip to the next heading for the study guide info.
If you're not in a group, there are a few options available. The study is only seven weeks, so it's a great time to dip your toe into the water and see if it's a good fit for you. Use the "Find a Group" button below to browse groups that are open and accepting new members. Sign up right in the small group portal or reach out to us and we can get you connected with a leader.
Study Materials
Ready to follow along with the series? Download the full PDF of the small group study using the button below. This PDF document will allow you to print at home or upload to your favorite device to follow along.
If you're already in a small group, your leader will have a paper packet for you and will make arrangements to get it to you.