Tween Ministry @ Christ Church
Connect | Tweens School Year
Connect | Tweens exists to reach students in grades 5 & 6, oftentimes referred to as tweens (because they're in between being a child and a teenager; sometimes they're also called pre-teens) with the love of Jesus. Everything we do is centered around helping our tweens experience God's love in worship, develop relationships in small groups, and revive the world through service.
Our tweens worship with their families on Sundays during our traditional or modern worship services.
Connect | Tweens ministry will meet weekly during the school year on Wednesday evenings from 6:15 - 7:15 PM.
Tweens will enjoy fellowship, games, and a life application lesson. Connect | Tweens will gather in Brandt Hall.
Your first visit
Here's what to expect when visiting Connect | Tweens for the first time:
Upon checking in for the first time, we will ask for the following personal information (NOTE: We value your privacy and will not share this information with anyone):
Tween's name
Tween's birthdate
Home address
Phone number
Any special instructions (allergies, special needs)
Emergency Contact (parent/guardian)
Everyone at Connect | Tweens checks-in and we all wear name tags. It's helpful for you if it's your first time and helps others feel more comfortable when it's their first time.
Ready to find out more?
Meet our Community Connections Pastor
Helen Parks, an ordained Deacon in the United Methodist Church, joined the Christ Church leadership team in 2017 as our Community Connections Pastor. She has the biggest heart for caring for and connecting with our community inside and outside of the church. Helen is excited to launch an brand new ministry: Connect | Tweens in partnership with our kids and teens teams for those kids who are in beTWEEN the kids and teen ministries.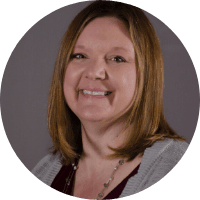 Got questions?
If you have further questions concerning our Connect | Tweens experience or visiting Christ Church with tweens, simply click the button below and get in touch with us!