School Partnership
Christ Church has been working hard to revive the world through partnering with the Buchanan Elementary School to help the many kids who live closest us. Our school partnership allows us to pour into the lives of children and educators who need encouragement and support.
During the year, you'll see opportunities to celebrate, spend time with, and serve kids and their families as we celebrate major milestones like becoming a Super Student, celebrate the annual BIG football game with students and their families, or throw a fall festival.
There are also one-on-one opportunities to directly impact an individual child through our mentoring programs.
Your service with Buchanan Elementary School makes a difference in the lives of children in our community.
To volunteer with projects for the Davenport Community School District, each volunteer must complete a Volunteer Screening process with the school district.
Pastor Helen Parks leads our partnership with Buchanan Elementary School
Meet our Community Connections Pastor:
Helen Parks, an ordained Deacon, joined the Christ Church leadership team in 2017 as our Associate Pastor. Helen is passionate about serving children in our community and investing in our future leaders! In addition to serving as our Community Connections Pastor, Helen also works full-time with the Davenport Community School District as a Family Involvement Liaison.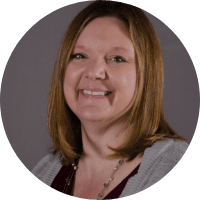 Ready to get started or have questions?
If you're ready to get started OR if you've just got questions, we're happy to help! Just use the "Contact Us" button below to get in touch with us!