Meet our staff
Say hello to the staff at Christ Church. Got questions for the us? Contact us by clicking here.
James Parks - Lead Pastor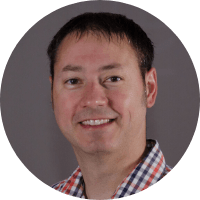 James Parks was appointed to Christ Church in 2017 as our Lead Pastor. James is an ordained Elder in the United Methodist church. James provides the spiritual direction of our church, leadership development and delivers a great message! He's married to his sweet wife, Helen (it's been like 20+ years or something amazing like that!).
Helen and James have two kind, servant-hearted teenagers. James plays pickup basketball, enjoys going out to eat with his family, and played soccer on his undergrad college team.
Helen Parks - Community Connections Pastor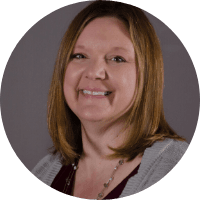 Helen Parks joined the Christ Church staff in 2017 and serves as our Community Connections Pastor. Helen is an ordained Deacon in the United Methodist Church. She serves as the pastor overseeing our community partnerships, which includes our Fairmount Pines Apartment Complex and Buchanan Elementary School partnerships, cares for our church family with one of the biggest hearts we've ever seen, and still somehow manages to wrangle a full-time job with the Davenport Community School District.
Helen and James have two teenagers, Hayden and Jamison who you can often find playing video games or serving at Christ Church alongside mom and dad. Helen enjoys Netflix and making everyone feel special --especially when she can wish someone Happy Birthday!
April Buske - Director of Discipleship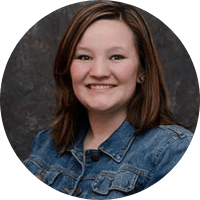 April Buske joined the Christ Church team in 2012 as the youth director. April loves a challenge and learning tons of new things, so her title (and her duties) have changed about a thousand times. Currently, April serves as our Director of Discipleship and focuses on helping people stay connected with Christ Church as adults. She oversees our ministries for adults and church communications.
She has an amazing husband, Andy, and two sweet kiddos, June and Noah. April has survived having a month-name, and so she blessed her adorable daughter with one, too! April enjoys reading and cooks a mean meatloaf supper.
Alisa Baker - Online & Hospitality Coordinator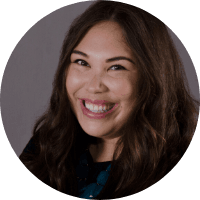 Alisa Baker joined the Christ Church team in 2016 as our Children's Director. Today she serves as our Online & Hospitality Coordinator. Alisa heads up our teams that are responsible for hospitality & first impressions and online services teams. She is also passionate about missions and you can find her either on or cheerleading for our teams heading on international trips.
Alisa loves cats and naps. She loves to celebrate birthdays, anniversaries, and 'workiversaries' for our team at Christ Church and always goes out of her way to provide encouragement. Alisa loves to keep the office exciting by regularly jumping out at Pastor Helen.
Ryan Sloan - Creative Director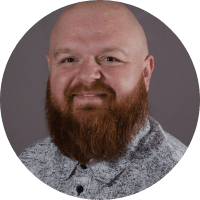 Ryan Sloan joined our Christ Church staff in 2015 as our Creative Director. He oversees our band and tech teams, works with an amazing set of volunteers to do video and audio editing, and handles just about anything worship-tech related. Ryan is an incredibly gifted musician but one of his biggest gifts is how he helps other musicians in our church grow and develop.
You can usually find him noodling on his guitar, working with our creative team to come up with interesting sermon illustrations or planning meaningful worship. Ryan loves guitar shop t-shirts, peanut butter, and his amazing wife (Heidi) and two sons (Clark and Lincoln).
Casey Gaylord - Youth Director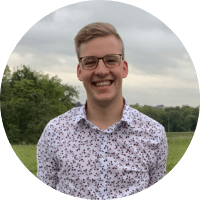 Casey Gaylord joined our Christ Church staff in 2020. While Casey started out as a ministry intern responding to his call to become a pastor, Casey has taken on the role of Youth Director. In this role, Casey will be responsible for wrangling our sweet teenagers as they navigate their faith in this chaotic world!
Casey loves deep conversations and is willing to lift anything the rest of the church staff finds too heavy. He isn't scared to jump in whenever help is needed and enjoys collecting stickers for his laptop. Since he's a fairly new addition to the team, we're watching closely for the funny things that need to go in his bio.
Want to get ahold of one of us?
Click the button below to get ahold of one of our sweet staff members!