Meet our staff
Say hello to the staff at Christ Church. Got questions for the us? Contact us by clicking here.
James Parks - Lead Pastor
James Parks was appointed to Christ Church in 2017 as our Lead Pastor. James is an ordained Elder in the United Methodist church. James provides the spiritual direction of our church, leadership development and delivers a great message! He's married to his sweet wife, Helen (it's been like 20+ years or something amazing like that!).
Helen and James have two kind, servant-hearted teenagers. James plays pickup basketball, enjoys going out to eat with his family, and played soccer on his undergrad college team.
Helen Parks - Community Connections Pastor
Helen Parks joined the Christ Church staff in 2017 and serves as our Community Connections Pastor. Helen is an ordained Deacon in the United Methodist Church. She serves as the pastor overseeing our community partnerships, which includes our Fairmount Pines Apartment Complex and Buchanan Elementary School partnerships, cares for our church family with one of the biggest hearts we've ever seen, and still somehow manages to wrangle a full-time job with the Davenport Community School District.
Helen and James have two teenagers, Hayden and Jamison who you can often find playing video games or serving at Christ Church alongside mom and dad. Helen enjoys Netflix and making everyone feel special --especially when she can wish someone Happy Birthday!
Ryan Sloan - Creative Director
Ryan Sloan joined our Christ Church staff in 2015 as our Creative Director. He oversees our band and tech teams, works with an amazing set of volunteers to do video and audio editing, and handles just about anything worship-tech related. Ryan is an incredibly gifted musician but one of his biggest gifts is how he helps other musicians in our church grow and develop.
You can usually find him noodling on his guitar, working with our creative team to come up with interesting sermon illustrations or planning meaningful worship. Ryan loves guitar shop t-shirts, peanut butter, and his amazing wife (Heidi) and two sons (Clark and Lincoln).
Michael Jones - Youth Director
Michael Jones joined our Christ Church discipleship team in 2022 as our Youth Director. Michael is responsible for shepherding and ministering to our youth group (Connect | Teens) and their families.
Megan Jones - Hospitality & Connection Director
Megan Jones joined our Christ Church discipleship team in 2022 as our Hospitality and Connect Director. Megan is responsible for the first impression that Christ Church has with our guests, helping guests and attendees feel welcome, and offering connections to Christ Church through welcome lunches, new member classes, and small groups.
Matt Oberhaus - Digital Communications Specialist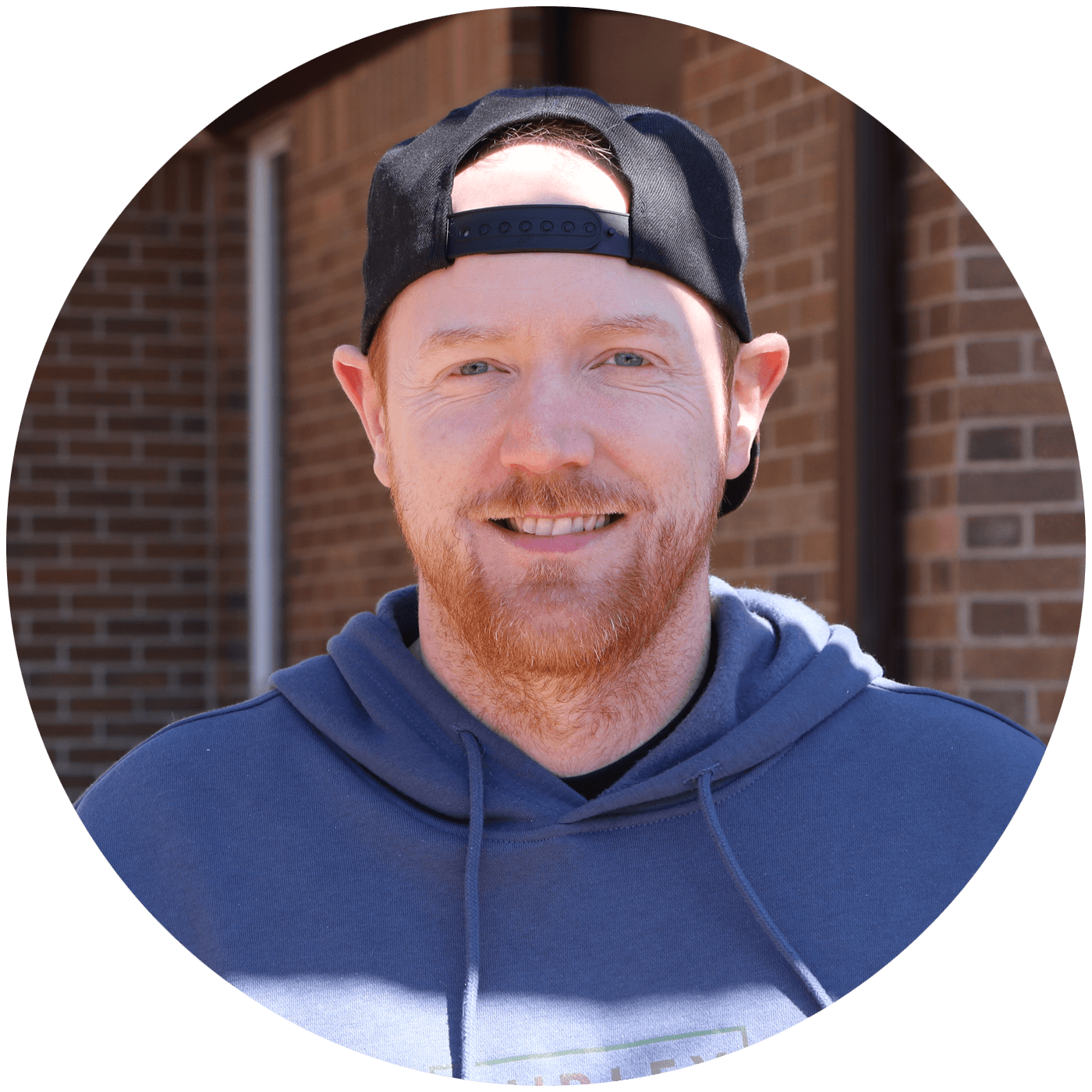 Matt Oberhaus joined our Christ Church team in 2023. Matt is responsible for the look and feel of all things digital and print. Matt also manages our online service streams and supports all other staff as necessary. Matt is a great person to contact if you are looking to get involved in the "non music" side of the arts at Christ Church.
Want to get ahold of one of us?
Click the button below to get ahold of one of our sweet staff members!