Small Groups are how we develop relationships with each other.
Jesus said that the greatest commandments are to love God and to love our neighbors. We believe that small groups are one of the best ways to get to know and love each other. There are many opportunities for you to develop deeper relationships with each other and to give and receive support as we grow together.
Each small group is different, but one thing is the same: lives are formed and transformed in these groups when we meet together, pray, study, build relationships or work together. If you're attending services but not in a group, that's a great next step for you!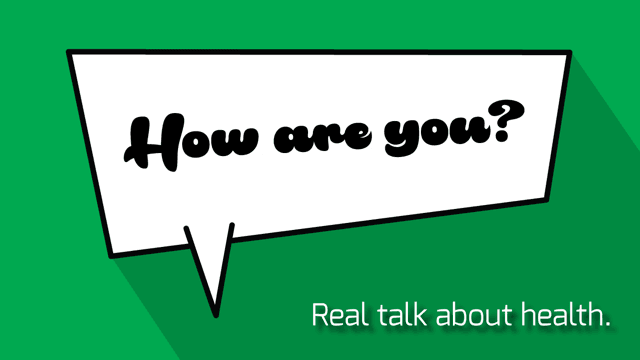 Current Series: How Are You?
Our Fall 2021 Series is all about discovering the depth of the question "How are you?" as we navigate health and wholeness.
Each week in our study will take a look at an area of health in our life: spiritual, mental, physical, and relational.
Follow along and discover the real answer to "how are you."
The first message in the series is September 12, 2021. Previous messages are located here.
The study material is available here.